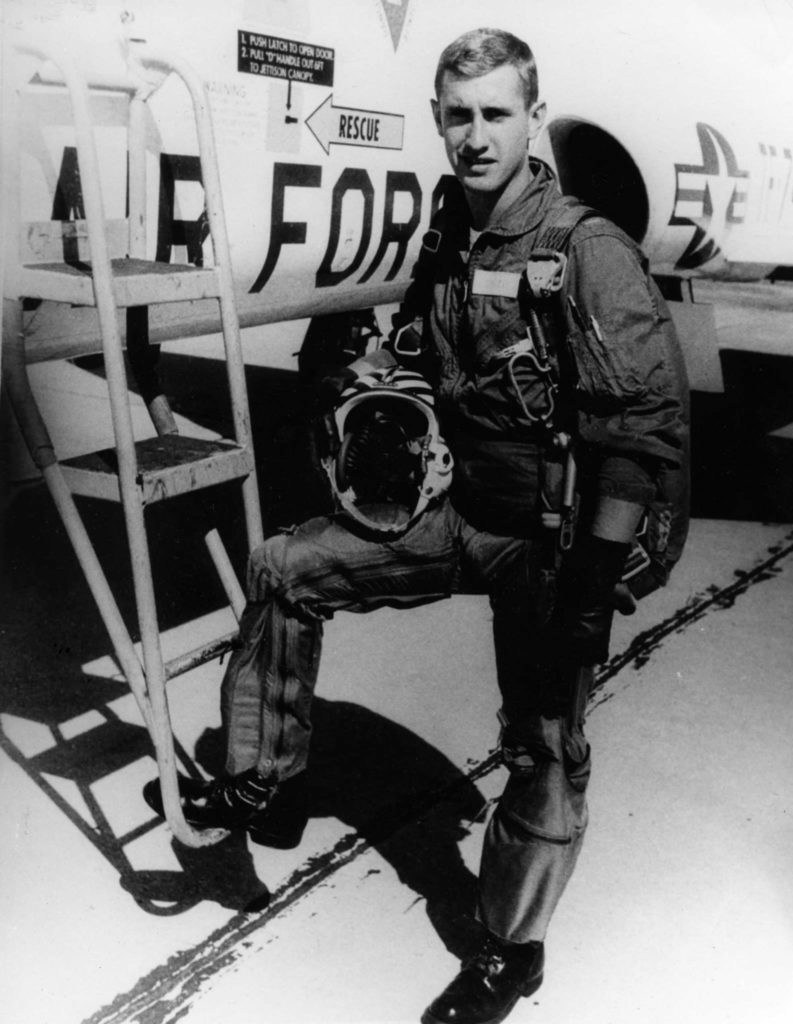 Today across the country most of us are enjoying a day off. I'll be at a family cookout myself. It is easy to forget the meaning of this holiday – a day to honor those who gave the ultimate sacrifice while serving our country.
Our family is blessed that while we have a number of veterans among us none died while serving. We do remember Lew Smith. Well to be honest I don't remember him personally. I was just six years old on May 30, 1968 when Forward Air Controller (FAC) Lew Smith, serving in the Vietnam war, was shot down over Laos.
But Lew had a big impact on our family. Lew introduced my sister, Connie, to her husband, Frank, while Lew and Frank were at Penn State. They were both music majors and both in the US Air Force ROTC. The Smiths were friends of the family. Lew's dad, Coy Smith, was a contractor. They lived just up West Water Street in Bellefonte, Pennsylvania, from our house.
So today, while at Connie and Frank's for our cookout I'm certain Frank will tell some of the Lew Smith stories we've heard several times before. And that is fine for today is really about just that, honoring and remembering those who gave their lives in service to our great country.